Handling a Flood in Your Home
1/23/2023 (Permalink)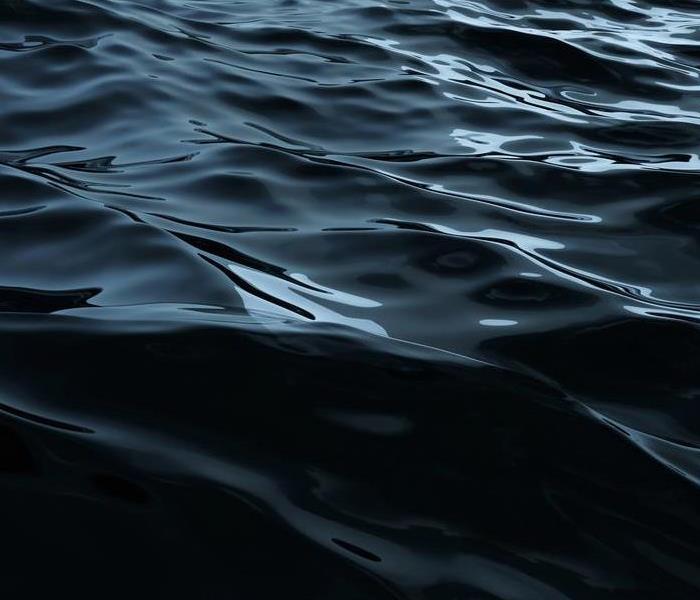 If your home has been exposed to floodwater, you'll want to get rid of the excess moisture as soon as possible.
Flooding in your home can be a stressful and overwhelming experience. It is important to take immediate action to minimize damage and protect your family's safety. The following steps will guide you on how to handle a flood in your home, including emergency measures to take immediately, how to safely evacuate your home, and steps to take to begin the cleanup and restoration process. Here are some tips for handling this situation:
Turn Off the Source
If you have a water leak, turn off the main water valve. To do this, shut off the lever on top of your meter box or find the main water valve in your house. If you don't know where it is, call a professional to help.
Determine the Category of Water
When water damage occurs, it's important to determine the category of water that is causing the problem. This will help you know what action steps to take and will also ensure that you receive a proper insurance claim.
There are three main categories of water, each with different characteristics and potential risks.
? Category 1: "Clean Water" refers to water that is from a sanitary source such as a broken pipe or faucet.
? Category 2: "Gray Water" refers to water that is contaminated with chemicals, microorganisms, or other physical or chemical contaminants.
? Category 3: "Black Water" refers to water that is highly contaminated and poses a significant risk. Examples include water from floods, sewage backups, and toilet overflow with feces.
Unplug
Electrical appliances such as TVs and computer monitors are likely to have circuits damaged by water, so it is important to unplug them immediately or turn them off if they do not have a power switch. If you have the ability to turn the power off to a certain area, that might also be a good idea.
Remove the Standing Water
If water is standing in your home, use a wet/dry vacuum to remove it. If you don't have a wet/dry vacuum or don't want to use one, you can pump the standing water out of your home.
Mop up the remaining standing water on floors, countertops, and other surfaces with towels and mops. Remove all loose items from these areas first so that they do not become damaged by the mop or towel.
This portion of the job is best left to the experts at SERVPRO of Portland, South Portland, and The Sebago Lake Region. We are the experts and can get your Portland home dried out efficiently and effectively.
Use a Dehumidifier
Dehumidifiers are a great way to remove moisture from your home. They're ideal for removing water that has been brought into your residence from either flooding or from a broken pipe or sink.
Dehumidifiers work by taking in air and expelling it through a filter that extracts the moisture from it. This process releases warm air and can make you feel more comfortable during cold weather months.
Dehumidifiers are also useful against mold growth, which can be caused by high humidity levels in your home such as those found after flood damage or rain leaks through roofs, windows, and doors (source). So if you've been affected by flooding, using one of these devices will help you deal with the aftermath quickly and effectively!
Use Fans
If your home has been exposed to floodwater, you'll want to get rid of the excess moisture as soon as possible. The fastest way to do this is by using fans. Fans can be used to dry out your home, circulate air, and prevent mold growth after you experience water damage.
If you ever get water damage in your home, it is important to stop the source, assess the damage, and document it. SERVPRO can help you the moment you notice water entering your home or business. Give us a call at the first sign of water damage, and we will be Here to Help.